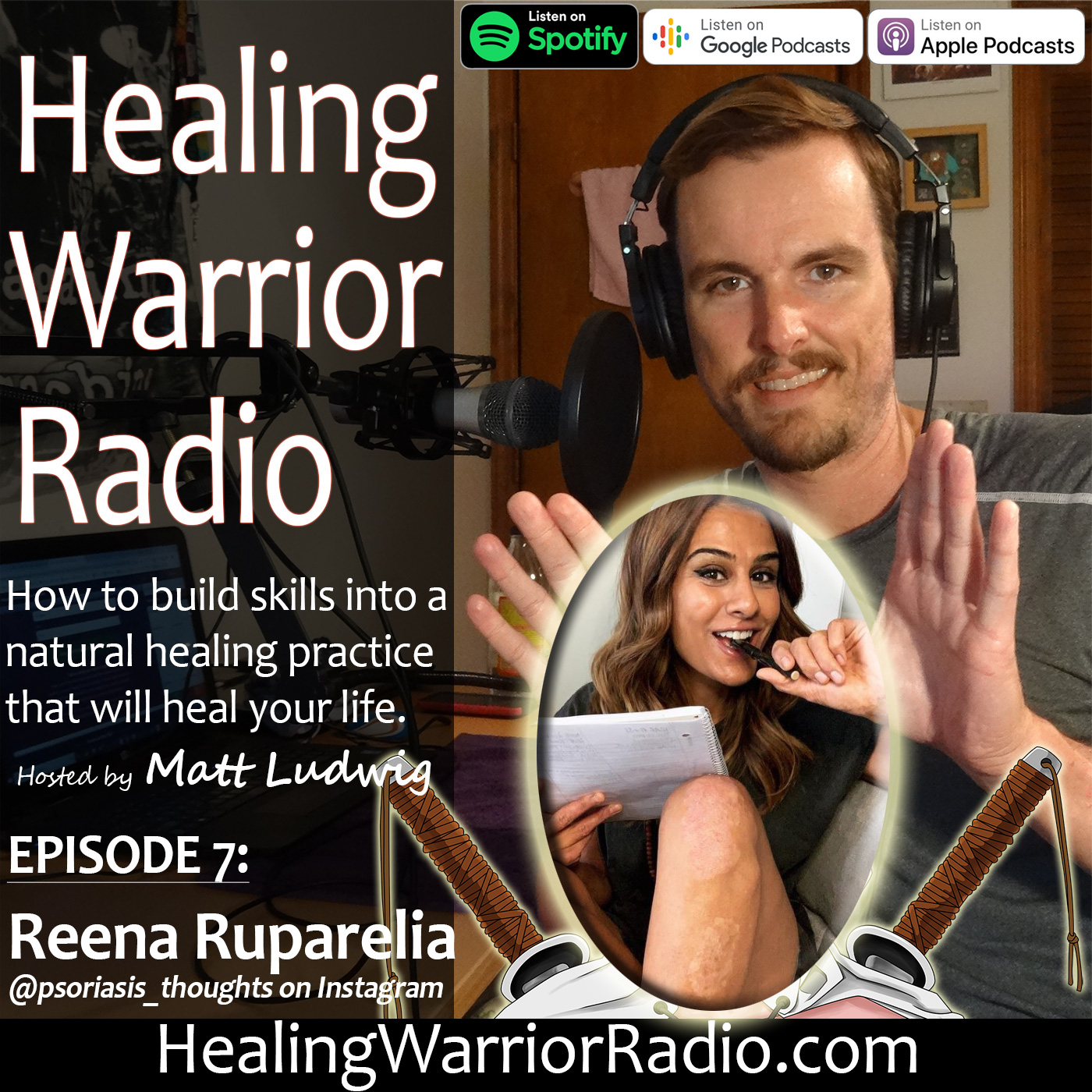 My new podcast episode is live now click play below or download and listen on your preferred platform at the links below. I interview Reena Ruparelia, aka @psoriasis_thoughts on Instagram.
Search & Subscribe to "Healing Warrior Radio" on Spotify, Apple iTunes, Google or Stitcher, here are direct links:
---
In episode 7 of Healing Warrior Radio I am joined by Reena Ruparelia, aka @psoriasis_thoughts on Instagram. She is a Warrior Poet, an Angel of Instagram.
She is a champion for Warriors, leading them through the mental fog with clarity and care. She eloquently shares her journey which attracts people to her that need light and hope.
They need to feel the connection of heart, mind and body. They need to change their thoughts of psoriasis. They need Reena.
Heck, we all need some Reena in our lives! Get ready for a powerful and deeply enlightening conversation about mental health, emotional well-being, and healing the body from psoriasis and other autoimmune diseases.
Get my free healing guide here.
Much Love, Mad Respect, More Healing.