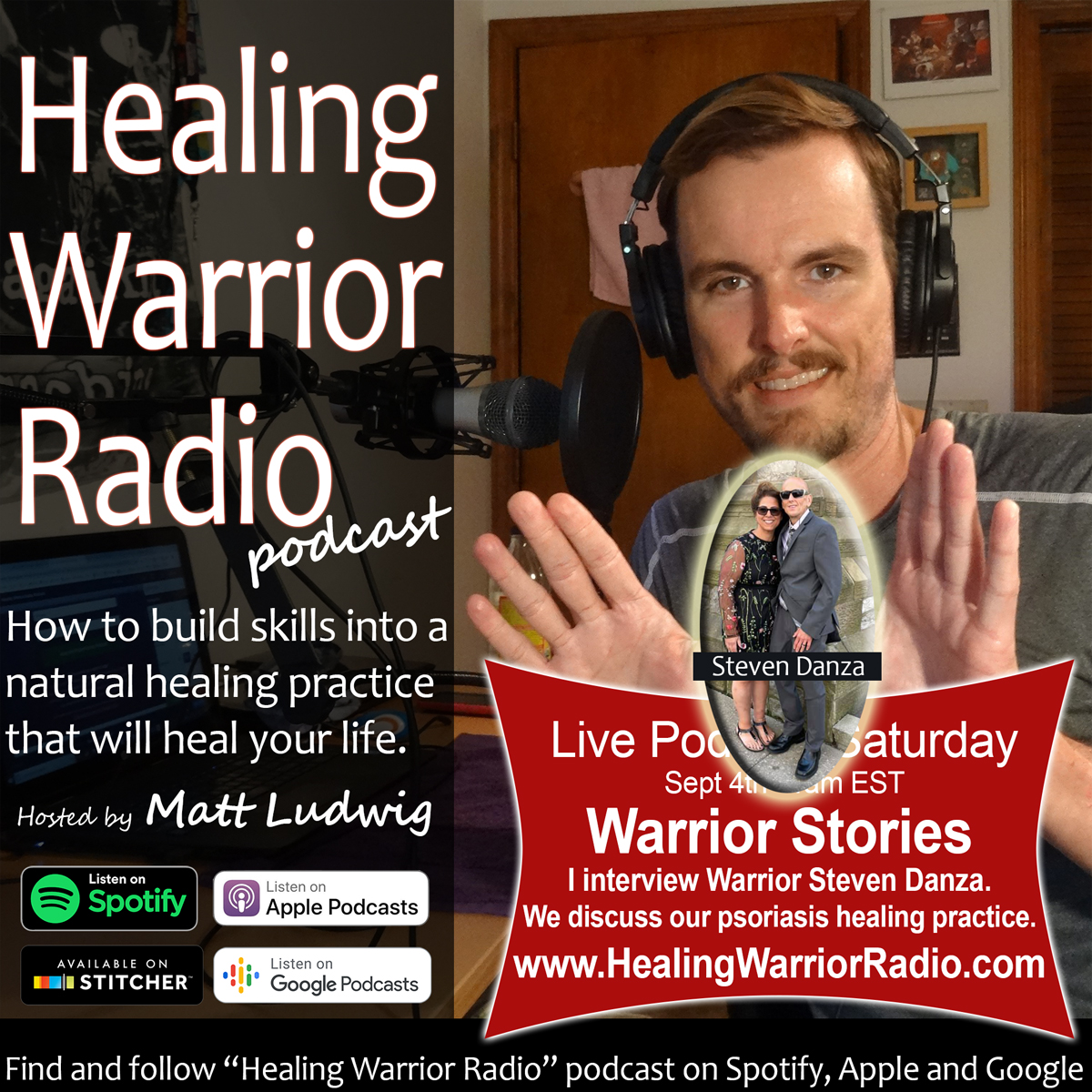 This is my first Warrior Story! I plan to do a series of these live video podcast interviews each week. You can press play below OR follow and listen to my podcast at the links below.
Search & Subscribe to "Healing Warrior Radio" on Spotify, Apple iTunes, Google or Stitcher, here are direct links:
---
My podcast and work are Warrior-Funded. You can make a donation at https://phwarrior.com/donate – I thank you from my Whole Warrior Heart.
In this 1st Warrior Story conversation I talk with Steven Danza. He has been in Psoriasis Healing Warriors group for almost SIX years! He has built a natural healing practice at home and has cleared psoriasis from his skin! WOW! This is real and you can do it too!
I strive to share REAL stories from REAL warriors that I have trained over the years into Champions for their Bodies! I have been coaching and supporting others around the globe for almost TEN years. So, I have a lot of true stories to share with you.
We can heal psoriasis and other autoimmune diseases, acne, eczema, IBS, IBD, colitis and the other mystery inflammatory conditions that threaten our vitality and life experience.
We can take control and take the power to heal. When you feel the body's true power come online, you are simply a witness.
Come now and be a witness.
⚔ I keep a full list of books I read, including the Medical Medium series along with supplements, herbals, topicals on my medicine page at https://phwarrior.com/medicine