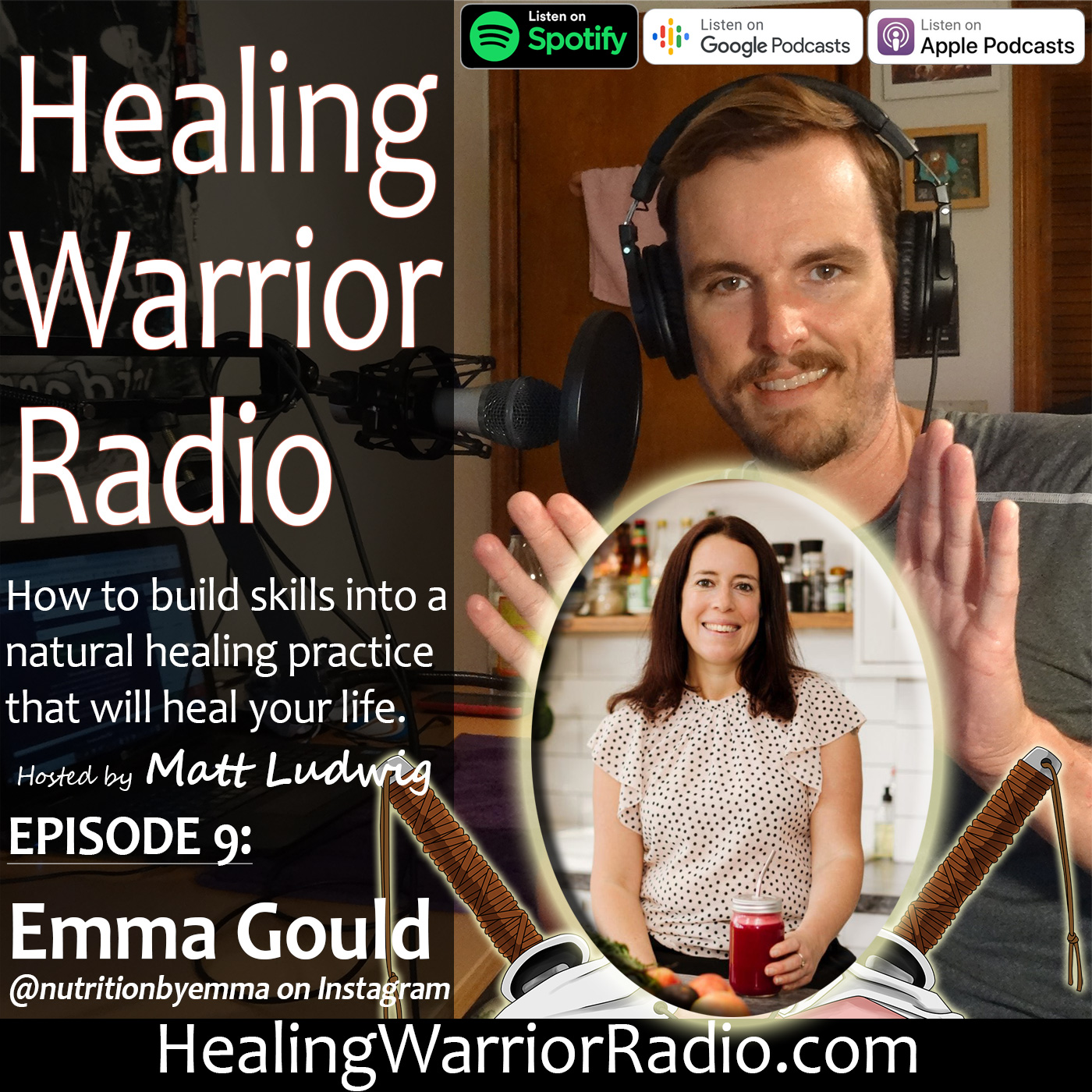 I'm excited to share my new podcast with you! In this episode I have a wonderful conversation with Emma Gould. She's a BANT Registered Nutritional Therapist and has helped many Warriors heal from psoriasis naturally.
We talk for almost 2 hrs covering a wide variety of topics, tips, insights and what we have learned on our psoriasis healing Journeys! I think you'll love it!
To listen to our talk search & subscribe to "Healing Warrior Radio" on Spotify, Apple iTunes, Google or Stitcher, here are direct links:
Please do me a favor and take a couple minutes to leave a review on my podcast show. Your honest review helps other warriors and guests find my show. I truly appreciate your support!
My podcast and work are Warrior-Funded. You can make a donation at https://phwarrior.com/donate – I thank you from my Whole Warrior Heart.
I look forward to hearing your thoughts and feelings as you listen. Feel free to reply to this email and tell me what's on your mind, and in your heart.
Click Play below to listen now: